VIDEO/PHOTOS: Man walks on tight rope in Lagos
A man identified as Jaan Rose from Estonian, caused a stir in Lagos on Wednesday, November 15, when he was sighted walking a tight rope across a major road, bridge and a train tracks in Lagos State.
Rose, an Estonian stuntman, News Band learnt, is also a three-time world champion and the holder of numerous world records in tightrope walking.
He was seen walking on the rope until he reached the Onome rig on the Lagos lagoon, a distance spanning hundreds of meters.
Upon a successful completion of the feat, jubilation erupted in the Lagos axis as onlookers watched stunned.
Watch the video clips below:
Man identified as Jaan Rose from Estonia walks a tight rope in Lagos. pic.twitter.com/QAmiGty5br

— Tim Elombah (@TimElombah) November 16, 2023
See photos of the event below: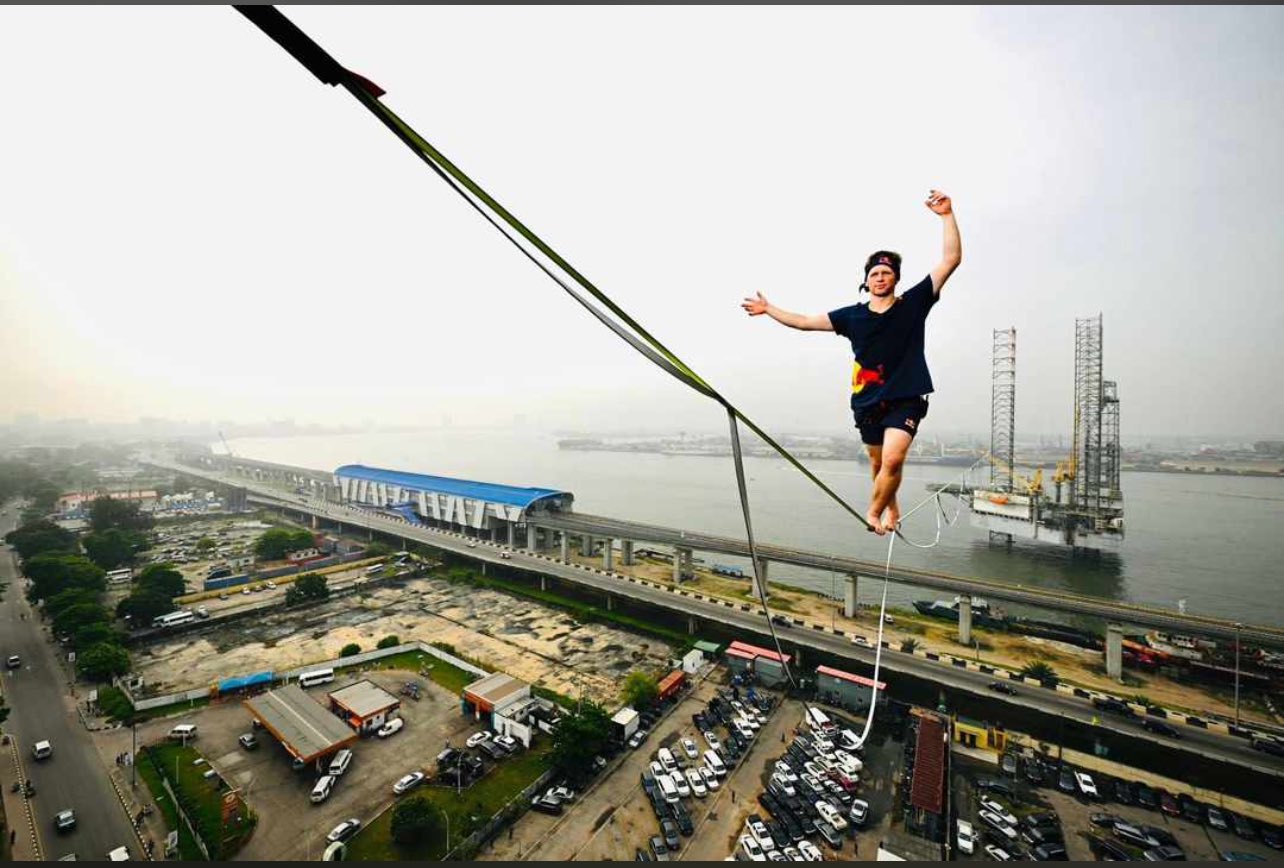 —
(Click here for News Band updates via WhatsApp, or Telegram. For eyewitness accounts/ reports/ articles, write to elstimmy@gmail.com. Follow us on Twitter or Facebook.)