Southeast CSOs Publishes Best & Worst Office Holders In SE Nigeria [1]
This media interaction has become necessary following near total, if not total collapse of quality leadership and good governance in the Southeast Zone in particular and Nigeria in general; and the rise and institutionalization of transactional governance and bad leadership.
According to the Scripture, where good leaders are in charge, people and their society rejoice and prosper.
QUALITIES OF AN ACCOMPLISHED LEADER IN PUBLIC OFFICE
As embedded in the tradition of modern democracy or limited government and clearly defined in the Mo Ibrahim Prize for Achievement in African Leadership (MIPAAL)), an accomplished leader is (a) that serving executive leader or former executive leader who, under challenging circumstances, develops or developed his or her social clime and strengthens or strengthened democracy, good governance and human rights for the shared benefit of his or her people, paving the way for sustainable and equitable growth, development and prosperity of his or her people and their society.
Other qualities of an accomplished leader in executive position are (b) his or her exceptional role models for his or her society and people; and (c) ensuring that his or her society and people continue to benefit from the experience and wisdom of his or her exceptional leadership during his or her term and after he or she had left national or sub-national office; thereby making him or her an irreplaceable role model and public roles player in his or her immediate society and beyond.
Such a charismatic leader must at all times during his or her stay in office, use the public funds for public good and ensure the putting of smiles on the faces of  majority, if not most of his or her own people.
12 (TWELVE) CORE ACHIEVEMENT PARAMETERS OF A DEMOCRATIC LEADER
According to Intersociety (2017), there are twelve (12) core achievement parameters for an accomplished democratic leader especially in developing countries or their sub-national entities. They are:
(a) winning of election by popular votes (input legitimacy), (b) ability of the elected to serve the people in the context of service to humanity (as opposed to transactional governance), (c) avoidance of call to squander and heeding of call to serve, (d) formation of a sizeable cabinet composed of persons of conscience; with technical expertise in various sectors of public governance, (e) a cabinet type devoid of favoritism and nepotism.
Others are: (f) financial prudency or fiscal responsibility and maintenance of a moderate monthly wage bill, (g) drastic reduction in governance running costs most especially in the areas of security votes and overheads and allowances of the political appointees, (h) near zero or zero debts culture and ability to adequately mobilize both statutory and non-statutory (non-loan funds) within and outside the country for massive capital development of the governing area.
The rest are (i) aggressive or multi sectorial and infrastructural development and provision,  delivery and sustenance of social services and public utilities, (j) provision of enabling environment and social incentives for the FDI inflows, private sector participation and general wellbeing of the citizenry including security and welfare (human security), (k)periodic justice sector reform, promotion and advancement  of human rights and (l) rendering the account of stewardship at the end of  every fiscal year and elected tenure.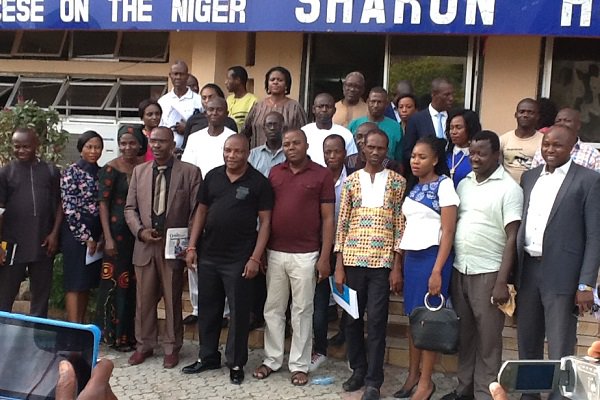 UNDERSTANDING CONCEPT OF HUMAN SECURITY
By Human Security, it is a seven dimensional approach to security and welfare of the citizens and a radical departure from over-reliance on traditional AK-47 or gun culture monopolization of security or security concept. It is also called "Peopling Security".
For more details, see the UNDP's Human Dev Report of 1994 via:  http://www.thefullwiki.org/Human_security.
PUBLIC GOVERNANCE AS SOCIAL CONTRACT
In his 1690 famous book called the Second Treatise of Civil Government, John Locke saw and called for a situation where a free, equal and independent people agreed to be governed in return for certain secure enjoyment for their individual rights, which the courts and police powers of a government can enforce leading to every free individual having a moral right to be protected from arbitrary interference by government or other individuals, of his or her sacred rights.
The visionary and philosophical work of John Locke led to the enactment of the famous Social Contract, contained in the US Independence Declaration speech of July 6, 1776 and its Constitution as follows:
We hold these truths to be self-evident that all men (and women) are created equal and endowed with certain natural and inalienable rights, and most important being of life, liberty and the pursuit of happiness. And to protect these rights, men set up government whose authority rests on their consent.
And whenever a government ceases to do what it has been set up for, its citizens have a right to change it or its order and put in place a new government or a new order that will provide for their safety and happiness.
SOCIAL CONTRACT IN NIGERIA'S 1999 CONSTITUTION
In the Constitution of the Federal Republic of Nigeria 1999, as amended, the Service to Humanity or Social Contract obligations (duties of public governance administrators) of Nigeria's 17, 500 Public Office Holders are clearly provided in the Chapter Two or Fundamental Objectives & Directive Principles of State Policy.
Specifically, by Section 17 of the Chapter Two, otherwise called  "the Charter of Responsibilities for the Public Office Holders in Nigeria"; "the State Social Order is founded on ideals of Freedom, Equality and Justice"; 17(2) "in furtherance of this social order:
(a) every citizen shall have equality of rights, obligations and opportunities before the law"; 17 (2) (b) "the sanctity of human person shall be recognized and human dignity shall be maintained and enhanced"; 17 (2) (c) "government actions shall be humane"
By Section 17 (2) (d) "exploitation of human and natural resources in any form whatsoever for reasons, other than the good of the community, shall be prevented"; and 17 (2) (e) "the independence, impartiality and integrity of courts of law, and easy accessibility thereto shall be secured and maintained".
Also by Section 14 of the same Constitutional Charter of Responsibilities, "the Federal Republic of Nigeria shall be a State base on Principles of Democracy and Social Justice";  14 (2) it is hereby declared that sovereignty belongs to the People of Nigeria from whom government through this Constitution derives all its powers and authority; 14 (2) (b) the security and welfare of the People (human security) shall be the primary purpose of the Government; and 14 (2) (c) "the participation by the People in their Government shall be ensured in accordance with the provisions of this Constitution".
Further, by Section 14 (3) of the referenced Charter of Responsibilities in the Constitution, "the composition of the Government of the Federation or any of its agencies and the conduct of its affairs shall be carried out in such a manner as to reflect the federal character of Nigeria and the need to promote national unity, and also to command national loyalty, thereby ensuring that there shall be no predominance of persons from a few States or from a few ethnic or other sectional groups in that Government or any of its agencies".
By Section 15 (1), "the motto of the Federal Republic of Nigeria shall be Unity and Faith, Peace and Progress"; 15 (2) accordingly, "national integration shall be actively encouraged, whilst discrimination on the grounds of place of origin, sex, religion, status, ethnic or linguistic association or ties shall be prohibited". By Section 10 of the same Constitution, the Government of the Federation or of a State shall not adopt any religion as State Religion.
Grandly, by Section 13 of the same Constitutional Chapter Two, it shall be the duty and responsibility of all organs of government, and of all authorities and persons, exercising legislative, executive or judicial powers, to conform to, observe and apply the provisions of this Chapter (Two) of this Constitution.
SOCIAL CONTRACT AS CONDITION FOR INDIVISIBILITY AND INDISSOLUBILITY OF NIGERIA
In summation, therefore, the oneness, indivisibility and indissolubility of the Federal Republic of Nigeria as contained in Section 2 of the Constitution can never have any effect or be validated unless they are mandatorily linked and grounded in Social Contract clearly entrenched in the sections and their subs highlighted above.
In the event of default in same by the public office holders manning executive, legislative and judicial powers of the government in the country or any part thereof, the oneness, indivisibility and indissolubility of Nigeria become totally challenged and unrealizable.
INSTITUTIONALIZATION & CODIFICATION OF THEFT OF PUBLIC FUNDS IN NIGERIA
In the past, especially during the days of Nuhu Ribadu's EFCC, stealers of public funds used both conventional and unconventional means to siphon their looted funds and stash them abroad and skeletally invest some within through phony names or proxies; but today, they invest substantial part of same locally even while in office. That is to say that in today's Nigeria under Buhari's Presidency; corruption is not only institutionalized but also fully codified and domesticated.
It is a fact that three out of every five major investments in today's Nigerian quoted investments, banking, real estate and other choice properties; oil and gas including petroleum filling stations; private universities and first class colleges; hotels, student hostels, shopping/market plazas, industries including industrial farms; media (print, radio, television and web); and palatial private houses, etc. are circumstantially linked to a serving or former governor; or a serving or former top federal public office holder including Minister; or a State/Federal legislator; or a serving State Commissioner; or a State/Federal top Judicial Officer; or a serving/retired top Police or Military formation Commander; especially from the rank of Police Superintendent and above; and Lt Col and above or its equivalent in other military or para-military organizations; all gotten through stolen public funds.
These stolen public funds are stolen through codified corrupt policies and practices of security votes, over-bloated allowances and overheads as well as over-bloated severance packages (for retiring and retired public office holders especially at the State and Federal levels).
Through criminal processes such as illicit oil and currency exchange deals; contract kickbacks, borrowing and debt services kickbacks,  over-invoicing, inflation of contracts, white elephant contracts; and siphoning, misappropriation and looting of public funds, etc.; billions of dollars of public funds statutorily meant for public good are stolen annually from public coffers and criminally cornered, invested and privatized.
It is also a fact that 98% of the country's serving and former public office holders are living far beyond their statutory incomes and legitimate lifestyles.
The worse of it all is that billions of dollars and their local currency equivalents are borrowed locally and internationally by National and Sub-National Governments in Nigeria; only for 70% of the budgets substantially financed through the borrowed sums to be squandered in over-bloated recurrent expenditures especially through codified criminal processes of security votes, overheads and allowances of the country's 17, 500 top public office holders and national and sub-national senior public/civil servants.
HOW PUBLIC OFFICE HOLDERS SQUANDER FUNDS MEANT FOR PUBLIC GOOD IN NIGERIA
For clarity, there are 17, 500 top public office holders in Nigeria including 11,278 supposedly elected Local Government chairpersons, their deputies and councilors; 1, 695 elected public officers at Federal and State levels and 4,500 appointed top public officials at Federal and State levels; excluding their public and civil servants, squandering over N1.2 trillion annually in salaries and allowances alone.
The N1.2 trillion excludes annual overhead costs of the public offices manned by the 17,500 public office holders. For more details, see Salaries & Wages Commission reports.
Specifically, there are around 4000 State elected and appointed public office holders including 1,152 State legislators and about 1500 top Federal elected and appointed public office holders including 469 Federal legislators.
These 17, 500 top public office holders in Nigeria exclude tens of thousands of other political appointees below the rank of special advisers. Over 1300 of them presently serve under Gov William Obiano of Anambra State majorly as Special Assistants (SAs) and Senior Special Assistants (SSAs).
These categories of privileged Nigerians found in Nigeria's three tiers of government (federal, states and local governments) are responsible for squandering billions of dollars meant for good governance and public good in the country on annual basis and over the years.
It is terribly shocking that the servicing of Nigeria's 1,500 top federal public office holders and battalions of their aides; in addition to 90,000 federal civil servants as well as less than 700,000 policing and security personnel gulp 70% of Nigeria's federal net annual budget.
Yet the meager 30% left to service the remaining population of over 175 million is still tempered with through theft of public funds. It is so bad that of the entire remunerations of the named public officials and civil servants, 90% is spent on their allowances excluding overheads, whereas only 10% goes to their statutory salaries.
For instance, according to Nigeria's Salaries and Wages Commission, out of N40.9 billion spent on 1,152 State legislators annually, only N5.09 billion is spent on their salaries, while a whopping sum of N35.8 billion goes to their allowances; out of N550 billion spent on 11, 278 elected LGA officials annually, only N49.5 billion is spent on their salaries and staggering N500.5 billion is spent on their allowances; and out of N90 billion spent on 469 federal legislators annually, only N10billion is spent on their salaries.
These categories of allowances and their cash values have since been catapulted or reviewed upwards.
SHORT STATISTICS ON SQUANDER-MANIA IN NIGERIA'S PUBLIC SECTOR
According to Intersociety (2017), Nigeria, including its three tiers of government (Federal, States and LGAs) had in the past 15 years: 2003 to 2017; budgeted and squandered $680billion (N238trillion) with little or nothing to show for it in terms of good governance and public good.
Intersociety's investigation further disclosed that $624billion was budgeted and squandered between 2003 and 2016, while over $56billion including Federal Government's budget of about $25billion for 2017 was budgeted and squandered by all tiers of Government in 2017.
Substantial part of these national, sub-national and residual budgets since 2003 was financed from local and international borrowings or loans. For more details, see Intersociety's letter to the Attorney General of the Federation, dated 5th February 2016 and titled: How Nigeria Spent $624 billion or N124.8 trillion in 14 years (2003-2016) and Borrowed $50 billion in Ten Years (2007-2016).
The update is calculated using N305 for $US. The research letter followed the AGF's false public disclosure at a public function in Abuja in 2016 that "EFCC had recovered over $2trillion from looters since its creation in 2004".
By the end of 2018 Fiscal Year, the Buhari Administration must have borrowed over $33 billion locally and internationally since June 2015; having borrowed over $25 billion as at 2017 and must borrow at least $8 billion loans to fund its heavily deficit federal budget of 2018; amounting to over N8 trillion or $27 billion.
At the end, over 70% of the budget will be squandered on over bloated recurrent expenditures particularly allowances and overheads as well as questionable debt servicing and their conditions.
LINKING GOVERNANCE FAILURE TO SQUANDER-MANIA & BAD LEADERSHIP IN NIGERIA
Totality of the above; in addition to maddening profligacy and rabid corruption in government quarters is responsible for chronic mass poverty and under-development in Nigeria including the Southeast Zone.
Nigeria as a country is not destined to fail or be impoverished, but it is badly afflicted by bad leadership; leading to near total, if not total collapse of good governance and quality and enviable leadership.
Lack of charismatic and visionary leaders has also plunged the country into chronic and intractable ethno-religious divisions especially under the present Administration of Muhammadu Buhari.
Apart from over 90% of all important federal security, policing and political appointments occupied by members of Northern Muslims, contrary to Section 14 (3) of Nigeria's 1999 Constitution; ethno-religious animosity is promoted or encouraged by the State; to the extent that killing of Nigerian Christians by the Muslim Fulani extremists is encouraged, condoned and protected by the Administration especially through its policy of Cattle Colony or Cattletocracy.
The two insurgencies going on in Nigeria are originally targeted at Christians, their properties and holy places of worship with over 14,000 churches and 1500 Christian schools already razed in Northern Nigeria and tens of thousands of Christian lives lost in the past nine years (2009-2017).
The country is so polarized, unstable and unsecure that direly needed huge direct foreign investments (FDIs) and effective participation by indigenous private sector and their output employment opportunities are nowhere to be found.
The duo is the largest employer of labor in the world over. Yet few local investors that dare to invest and operate in Nigeria are threatened and persecuted by the State; except those who cover the dirty deals of some leading government appointees or carry their baggage.
The economy particularly the power sector is still in shambles; with only less than 4000 megawatts of electricity generated in the country of over 175million as against that of Iran which has 60,000 megawatts generated for its 80miilion people. Youth unemployment in Nigeria has reached an all time high of over 50% compared to Iran's 26%.
Just recently, the National Bureau of Statistics (NBS) startlingly disclosed that 4.7 million Nigerians lost their jobs between January and September 2017 and 7.9 million lost theirs in the past 21 months of 2016-2017. Insecurity has not only risen to an apogee, but further worsened by the State which now turns the State armory against unarmed and defenseless citizens; killing and maiming them with reckless abandon and unabatedly.
—
Would you like to be receiving ALL Elombah.com news links 'On The Go' on WhatsApp Or Telegram?  If yes, please provide us your Telephone number via publisher@elombah.com or sms/inbox +2349052920078 and you are ready to go!
© Copyright 2017 www.elombah.com; unless otherwise indicated, all images are courtesy of Twitter; send eyewitness accounts/reports/articles to publisher@elombah.com; follow us on twitter @Elombah; like our Facebook page: Elombah.com; join us on WhatsApp HERE
For adverts & inquiries, call +447460770987, +2349052920078