Operatives of the Nigerian Army, precisely troops on Operation Hakorin Damisa IV, have bust a gun manufacturing syndicate in Kafanchan, Jema'a Local Government Area of Kaduna State.
During the Operation, the troops also recovered 26 weapons and a bunch of combat gears, as well as a cache of ammunitions.
According to the Commander Operation Safe Haven (OPSH) and General Officer Commanding (GOC) 3 Armoured Division, Major General Abdulsalam Abubakar, the criminal gunrunners that were arrested are making useful statements.
They confessed to having been in the business for more than five years and are fuelling the crisis in Kaduna and neighbouring states, including Plateau.
General Abubakar noted that the strategic coordination of various operations is yielding unprecedented successes.
See photos of the operation below: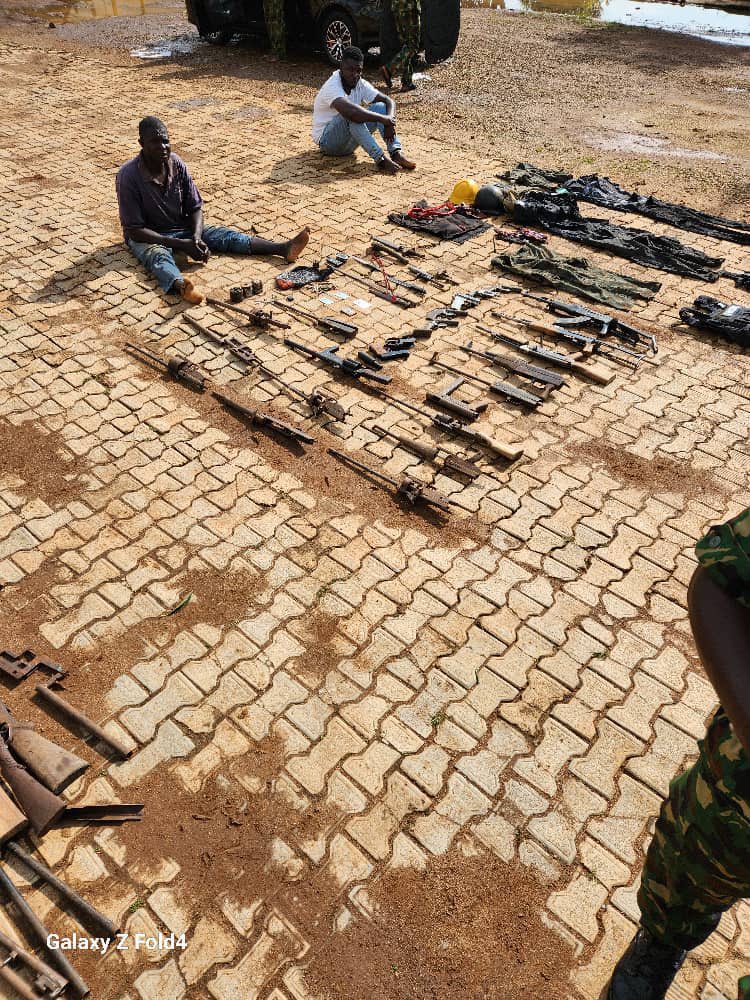 — 
(Click here for News Band updates via WhatsApp, or Telegram. For eyewitness accounts/ reports/ articles, write to elstimmy@gmail.com. Follow us on Twitter or Facebook.)