EXPOSED: Tinubu's domiciliary account shows unusual flow of heavy amount of Dollars
A domiciliary account of the All Progressives Congress (APC) presidential candidate, Alhaji Bola Ahmed Tinubu, has been exposed, showing an unusual flow of heavy amounts of Dollars.
The Dollar account domiciled in Union Bank with account number: 0036620785, between January 06, 2015, and February 11, 2015, handled 82 transactions.
Of the 82 transactions, there was a total debit of $3,340,200, while credit ran for a total $2,989,100
Reacting to the humongous transaction and amount involved, a former aide to former President Goodluck Jonathan, Mr. Jackson Ude, alleged that Tinubu may be involved in some sort of shady deal after all.
Mr. Ude, who is a Global Peace Ambassador, a strategic communication expert and an investigative journalist, taking to his Twitter handle, @jacksonpbn, said:
"Bola Tinubu is not just a drug Lord and fraudster but a crook of monumental proportion. The kind of work he does to earn the amount of Dollars in his Union Bank Dom Account 0036620785 would have to be explained now or later. See for yourself."
He assured that more revelations are on the way.
Meanwhile, find attached a screenshot of the document in Microsoft Excel sheet format showing movement of millions of dollars shortly before the 2015 general elections below: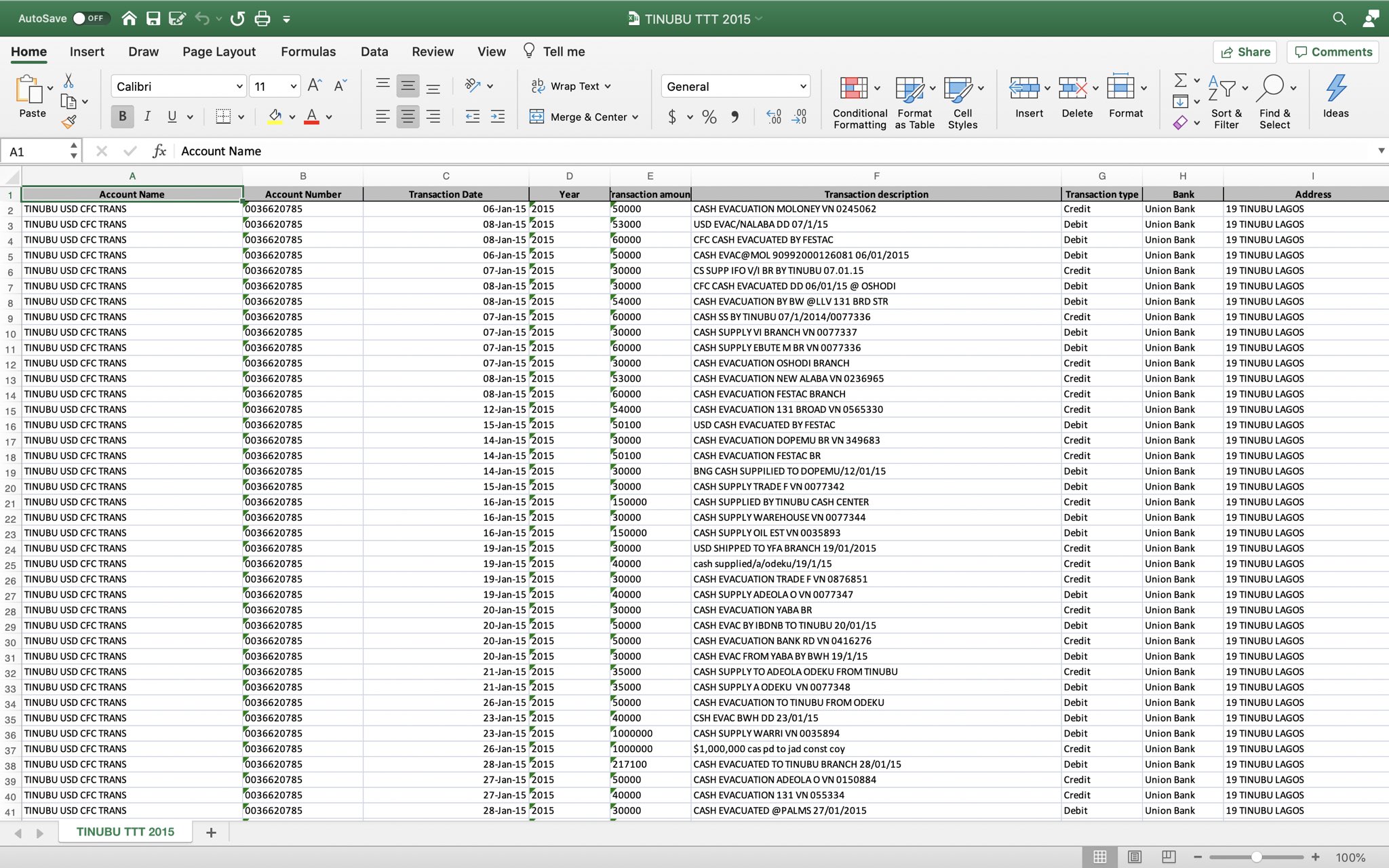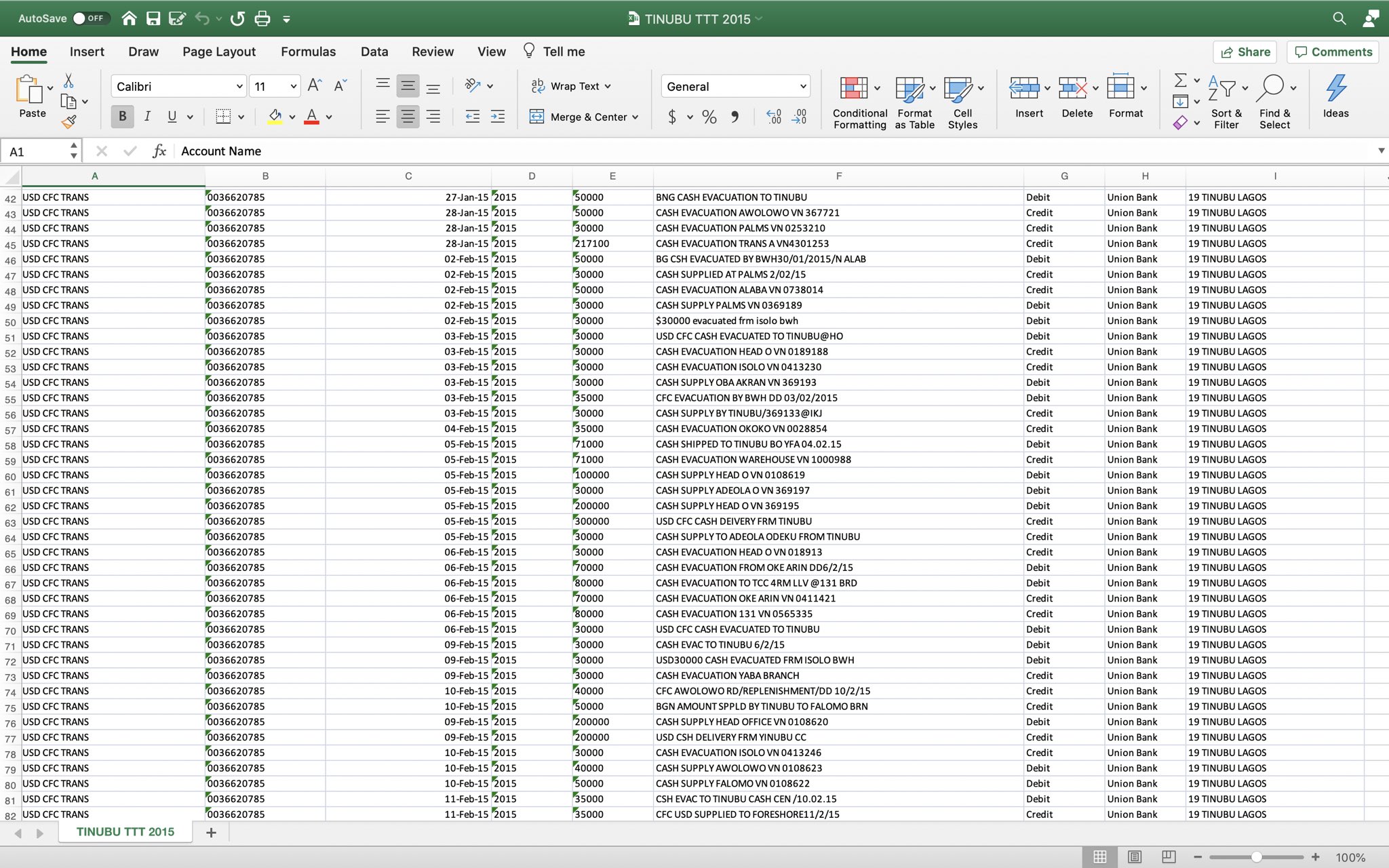 It could be recalled that in the recent past, precisely on November 14, 2022, News Band published a documentary based on a video entitled 'Bola Ahmed Tinubu: From Drug Lord To Presidential Candidate', a long-read investigation published on West Africa Weekly in July 2022, by independent journalist David Hundeyin
In the documentary, the author, Hundeyin, accused Tinubu of running a drug ring in the 1990's in Chicago only to become a frontrunner for Nigeria's most powerful office. Read more.
Following the recent embarrassment visited upon the former Honduras president, Juan Orlando Hernandez, more Nigerians are worried of a similar scenario playing out against Nigeria should Tinubu emerge as president next month.
Read also:
Tinubu could not be reached for response as his phone rang without response and he is yet to reply our SMS as at the moment of this publication.
—
(If you would like to receive 
CURRENT NEWS
 updates from 
News Band
 on WhatsApp, 
join here
; for Telegram, 
join here
. If the group is full, kindly send WhatsApp/Telegram message to 
+234 905 038 2526
. You can also send eyewitness accounts/reports/articles to 
elstimmy@gmail.com
. F
ollow us on twitter @
News Band
; like our Facebook page: 
News Band
.)