This Buhari surely is not fit to be Commander In Chief!
What manner of a President will give order to the IGP on January 9, only to be telling Nigerians on March 12 (2 months after) that he never knew that the IGP disobeyed his order?

Does this President really know anything about happenings around him, not to talk about Nigeria?

~Gov Fayose
President Muhammadu Buhari on Monday visited Benue, said he was 'surprised' that the Inspector-General of Police, Ibrahim Idris, disobeyed his directives to stay in Benue until the bloodletting between farmers and herdsmen was resolved.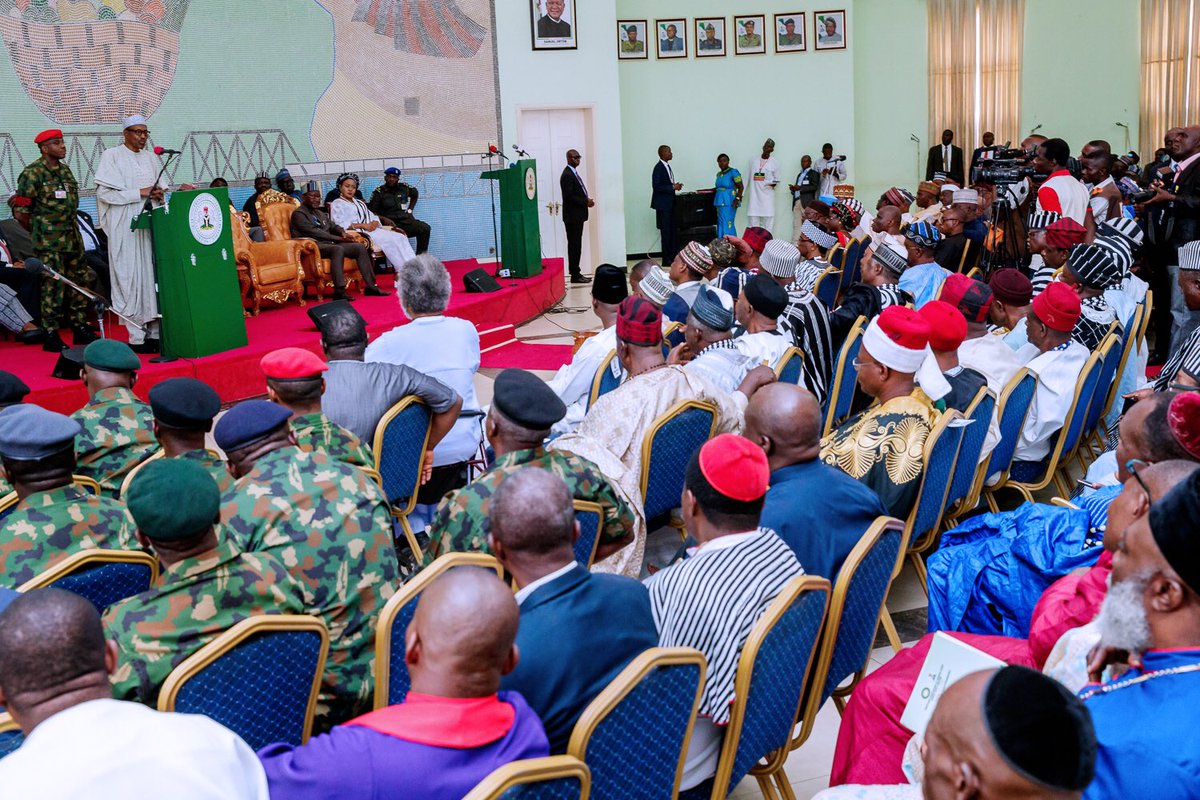 President Muhamamdu Buhari surely is not qualified to be Commander In Chief. It is small small blunders like this that demonstrates  this our President is not fit for purpose.
I am surprised Idris still has his job as IGP. Buhari is the problem here. How can you disobey a direct order from the C-In-C and still be at your job?
The IG cannot move to everywhere there is crisis – Nigeria needs to have a system of Police that is ever ready for over a thousand crisis simultaneously.
Now we know why the IG has been parading around his wickedness and vindictive campaign against folks especially journalists
It is evident the IG is corrupt that is why he cannot contain the crisis. He prefers disarming Vigilante groups while armed herdsmen move freely.
If a Commissioner disobey the IGP what would he do? If when he removed Owoseni as CP then and Owoseni refused or when he posted him to Benue he refused what do you think would have happened?
We had published these pictures back in January.
If we knew that the Police Boss was only in Benue for the cameras (SORRY) for meet and greet, how then could Mr. President claim not to know that the Police IG, Ibrahim Idris, left Benue after his "directive"?
Is it possible that PMB had no clue that the IG was under his nose right there in Abuja just in time to celebrate his 59th birthday?
Can you just imagine?
My concern is this…That the President does not have a mechanism or system that give him feedback on a sensitive issue like security? So he has not gotten a debriefing from the IGP since that time? So they don't have an action plan that they sit and review?
Its a very serious matter.
If our president says he is just knowing that the IGP disobeyed his order then it goes to show his level of incompetence and lack of interest in matters that matter. A leaders job is to ensure he gets feedback on instructions and directives given.
….And some would proudly proclaim the man should come back in 2019…?
It is Regrettably Lugubrious!