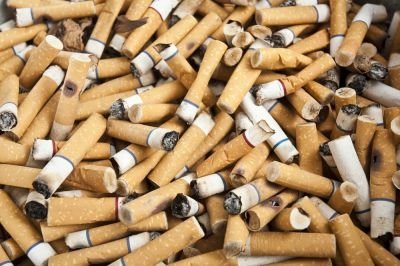 On May 31, 2015, 'World No Tobacco Day' (WNTD) was once again marked across the world. The theme for this year's campaign is: "Stop Illicit Trade of
Tobacco Products." 
First observed in 1987 following a motion passed by a cabinet of the World Health Assembly (WHA) which received the tacit support of the World Health Organisation (WHO), May 31 has since then been devoted to global campaigns and efforts to significantly reduce (which, I believe, will eventually lead to the total elimination of) the production, distribution and consumption of tobacco which not only ruins the health of its users, but also exposes every other person to serious harm by polluting the air we all breathe.
This is most worrisome given, for instance, a recent study published in the British medical journal, Lancet, which contains the chilling discovery that second-hand smoking (that is, passive smoking by people who are in the same environment with smokers) claims about 600,000 lives annually. More disturbing is the revelation that a third of these unfortunate victims are hapless children who inhale poisonous cigarette fumes from their parents or other family members who are smokers. Even much more disturbing is the discovery that as much as six million people die every year from what is regarded as the "global tobacco epidemic."
Every year, when the World No Tobacco Day is observed across the world, some definite objectives are targeted. This year's campaign focused on achieving the following:
"Raise awareness on the harm to people's health caused by the illicit trade in tobacco products, especially the youth and low-income groups, due to the increased accessibility and affordability of these products due to their lower costs.
"Show how health care gains and programmes, tobacco control policies, like increased tax and prices, pictorial health warnings and other measures are undermined by the illicit trade in tobacco products.
"Demonstrate how the tobacco industry has been involved in the illicit trade of tobacco products.
"Highlight how the illicit trade of tobacco products is a means of amassing great wealth for criminal groups to finance other organised crime activities, including drugs, human and arms trafficking, as well as terrorism.
"Promote the ratification of, accession to and use of the Protocol to Eliminate Illicit Trade in Tobacco Products by all Parties to the WHO Framework "Convention on Tobacco Control (WHO FCTC) and its early entry into force through the active involvement of all relevant stakeholders."
In statement issued on April 15, 2015 to sensitize the world on the significance of WNTD 2015, the WHO observed that "one in every 10 cigarettes, and many other tobacco products, consumed worldwide are illegal, making the illicit trade  of tobacco products a major global concern from many perspectives, including health, legal, economic, governance and corruption."
According to the health body, "the tobacco industry and criminal groups are among those who profit from the illegal trade, leaving the public to pay the health and security costs. Ratification by governments of the Protocol to Eliminate Illicit Trade in Tobacco Products is necessary to respond to the financial, legal and health impacts of the illicit trade of tobacco products."
It then urged the members of the "public, academia and other sectors [to] take action by urging their lawmakers to make their countries Parties to the Protocol."
The WHO stated that it would require only 40 countries to "ratify or accede to the Illicit Trade Protocol for it to become international law," adding that the Protocol "is a supplementary treaty to the WHO Framework Convention on Tobacco Control."
As I allow my mind today to endure the oppressive thought that tobacco still remains the silent, ruthless killer next door, what, if I may dare ask, can anyone safely call its producers and distributors without being accused of being unfair? To my mind, the answer can only be simple and straightforward: They are people who prosper at the expense of other people's lives because they rake in billions of dollars from the production and distribution of products that only ruin other people's health, and eventually terminate their lives. So, in very plain language: they are unrepentant killers of their fellow human beings!
In a release to mark World No Tobacco Day 2012, the European Commission scared many people with the benumbing disclosure that "Tobacco is the single largest cause of avoidable death in the EU. It accounts for around 700,000 premature deaths each year in the EU."
Indeed, how tobacco manufacturers are able to deaden their conscience to go on prospering and sustaining their own lives with the huge profits accruing to them from the production and marketing of a scientifically confirmed poisonous product whose only known benefit is its ability to cruelly terminate the lives of fellow human beings beats me hollow?
Tobacco never adds even the tiniest bit of value to life; it only destroys it completely and without mercy. This is a fact nobody has even attempted to deny. Happily, Nigeria's Federal Ministry of Health has been screaming the warning that TOBACCO SMOKERS ARE LIABLE TO DIE YOUNG?
What the Health Ministry here is saying is very simple: Anyone offering you a cigarette is only wishing you an untimely death! In fact, he is just saying to you: May you die young! And that is exactly what tobacco companies, including the government that issued them the licenses to operate are wishing those that patronize them.
Before now, tobacco companies used to put up at strategic points in our city centres very beautiful and alluring billboards, and fill several newspaper and magazine pages with very appealing, glossy adverts. Unfortunately, that option is no longer available to them in many countries, because of the widespread ban on outdoor advertising of tobacco products.
It is, however, so saddening that while in several countries of the world, tobacco companies and their owners are being isolated, hounded and choked with harsh laws, they are still being allowed to invade Nigeria and other African countries with their filthy billions because we have incompetent and insensitive governments that have no qualms welcoming smiling, gentle, urbane, but ruthless producers of poisonous products as "foreign investors." 
In Ibadan, South-West Nigeria, for instance, there is a tobacco giant sitting quietly in a magnificent edifice along Ibadan-Lagos Expressway. Only God knows how many unfortunate lives its products have eagerly terminated and how many cancer patients it has proudly produced since the early 2000 when President Olusegun Obasanjo and Gov Lam Adesina of Oyo State collaborated to bring it into Nigeria as a "foreign investor."  
In a stirring article entitled, How Do You Sell Death? The Tangled World Of Illicit Tobacco," published on May 31, 2015 on the website of CANCER RESEARCH UK to mark World No Tobacco Day 2015, Stephanie McClellan noted that "Tobacco companies make more profit every year than Coca Cola, McDonald's, Starbucks, Google, and Disney combined – staggering£30 billion."
According to her, "That vast amount of money is difficult to comprehend, and even more so if you think about how those profits are made:  divide those billions by the 6 million tobacco-linked deaths worldwide each year, and it turns out that the tobacco industry makes about £6,000 from each death. So how do they get away with it, and still make billions? Clearly, it helps if you use whatever means necessary to keep people addicted to your deadly product."
Ms McClellan then urged everyone marking this year's World No Tobacco Day, to devote some time to "delve into the tangled history of the illicit tobacco trade, where corporate words fail to match corporate actions – and public health loses out."  
The argument that smokers ought to be dissuaded from smoking by the warnings put out on cigarette packets, and that people are merely being allowed to exercise their right and freedom to make choices, is akin to endorsing suicide as a lawful expression of freedom? Why allow a killer-poison to circulate among humans in the first place? Do all humans possess equal capacity to discern and resist the allurement of this clear and present danger?
No matter how we look at it, we must be willing to admit that every society has a responsibility to defend its unwary, weak and ignorant members from the ruinous wiles of their ill-intentioned neighbours. So, the only way to STOP the mass death that tobacco and its producers are carefully and religiously prosecuting in our world today is to totally and unambiguously outlaw all its products.
It is even widely known that many tobacco producers are non-smokers because they know too well how deadly their products are! In court and in several enquiries, tobacco producers have admitted that their product contains very harmful substances. So why should the government not protect its citizens from these products whose manufacturers have admitted contain harmful substances?
That is one question that ought to continue engaging our minds as the message of 'World No Tobacco Day 2015' continues to resonate across the globe. Indeed, it has become necessary and urgent for us to agree that we as a people can no longer continue to postpone the decision to rise as one man and reject and resist the continued existence of this cannibal in our midst.
I will never be tired of referring to an interesting development that occurred in the United States on June 7, 2001 where a Los Angeles Superior Court slapped an unprecedented $3 billion in damages on Phillip Morris, a tobacco giant company, in response to a suit by a tobacco casualty, Richard Boeken, who had developed incurable cancer of the brain and lungs after smoking two packs of Marlboro cigarettes every day for 40 years.
This should serve as eye opener to Africans that with several class suits from victims of tobacco, these merchants of death can easily be run out of town. According to the New York Post editorial of June 9, 2001, 56-year-old Boeken who began smoking as a teenager in 1957 claimed that "he continued smoking because … he believed claims by tobacco companies that smoking was safe." He told reporters in a post-trial interview: "I didn't believe they would lie about the facts that they were putting out on television and radio." 
Now, that is exactly the issue. Tobacco companies deploy beautifully packaged lies to lure people into taking their fatally poisoned wraps called cigarettes. They do not advertise the unfortunate and pitiable cancer patients treading the cold, dark, lonely path to a most painful, slow death.
We have been regaled with tales of how tobacco companies pay huge taxes to government, award scholarships to indigent students and embark upon several projects to better the lot of the common man in several communities. But how many people have their lethal product sent to their early graves? How many widows, widowers and orphans are they producing with alarming rapidity?  How many cancer, TB and lung disease patients do they produce in a year? How many among their hapless employees are gradually ruined daily because of the insidious fumes they inhale during production of cigarettes?
These are the questions the global community should be asking as they resolve to defeat this menace callously unleashed on humanity. 
*Ugochukwu Ejinkeonye, a Nigerian journalist and writer, is a columnist with Daily Independent, a Nigerian national newspaper (scruples2@hotmail.com; www.ugowrite.blogspot.com; twitter:@ugowrite).  
[Image: The author]