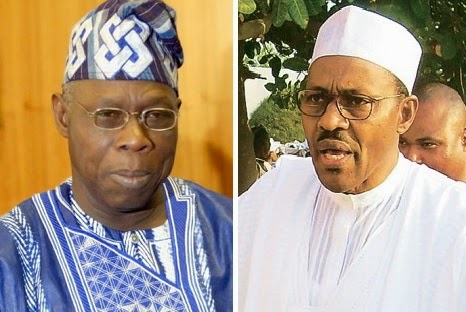 State House Press Release – President Buhari Urges Respect For Constitutional Order In Guinea Bissau
President Muhammadu Buhari is deeply concerned by the unfolding political situation in Guinea Bissau following the dismissal of the Prime Minister, Mr. Domingos Simoes Pereira and his cabinet by President Jose Mario Vaz.
In demonstration of true African solidarity and brotherhood, President Buhari had sent former President Olusegun Obasanjo as his Special Envoy to mediate and help find a solution to the crisis brewing in Guinea Bissau.
Chief Obasanjo embarked on the first leg of his mission by consulting with the current Chairman of the ECOWAS Authority of Heads of State and Government, President  Macky Sall of Senegal in Dakar yesterday.
It is regrettable that while Chief Obasanjo was still consulting with President Sall, President Jose Mario Vaz of Guinea Bissau proceeded to appoint and swear-in a new Prime Minister in the person of Mr. Baciro Dja, a development that has worsened the political situation in his country.
President Buhari appeals for calm and calls on the leadership in Guinea Bissau to exercise utmost restraint and ensure the maintenance of law and order as efforts continue to resolve the current crisis.
The President particularly urges the leadership in Guinea Bissau, including the military, to ensure respect for constitutional order, sanctity of life and safety of citizens, and avoid taking any further action that can threaten the fragile democratic institutions recently established in the country.
Femi Adesina
Special Adviser to the President
(Media & Publicity)
August 21, 2015