PHOTOS: Buhari confers National Honours on Tinubu, Shettima
President Muhammadu Buhari, today, May 25, 2023, conferred National Honours on president-elect Asiwaju Bola Tinubu and vice president-elect, Senator Kashim Shettima.
The event took place at the Presidential Villa in Abuja on Thursday.
President Buhari conferred Tinubu with the National Honour of Grand Commander of the Order of Federal Republic (GCFR).
See photos of the event below: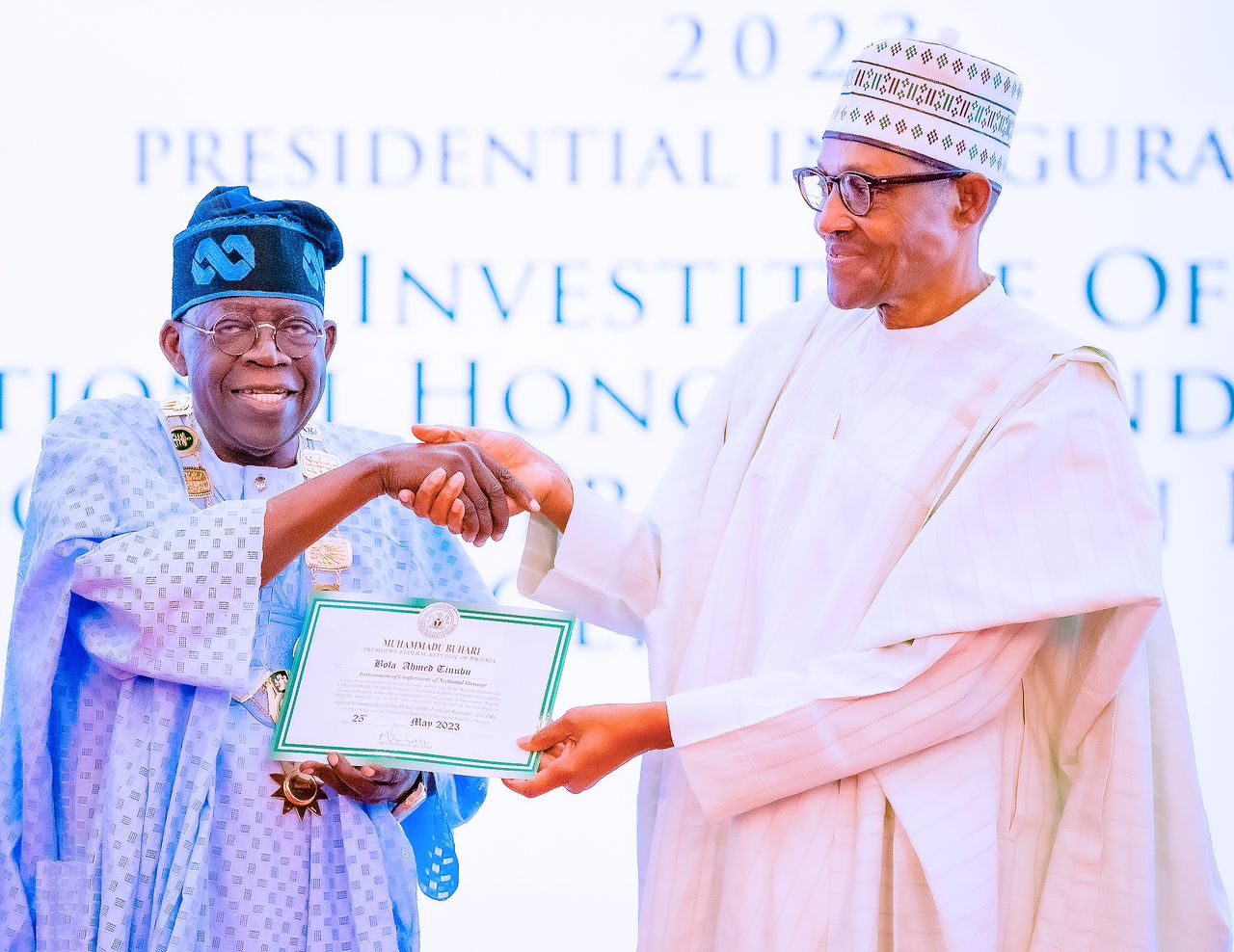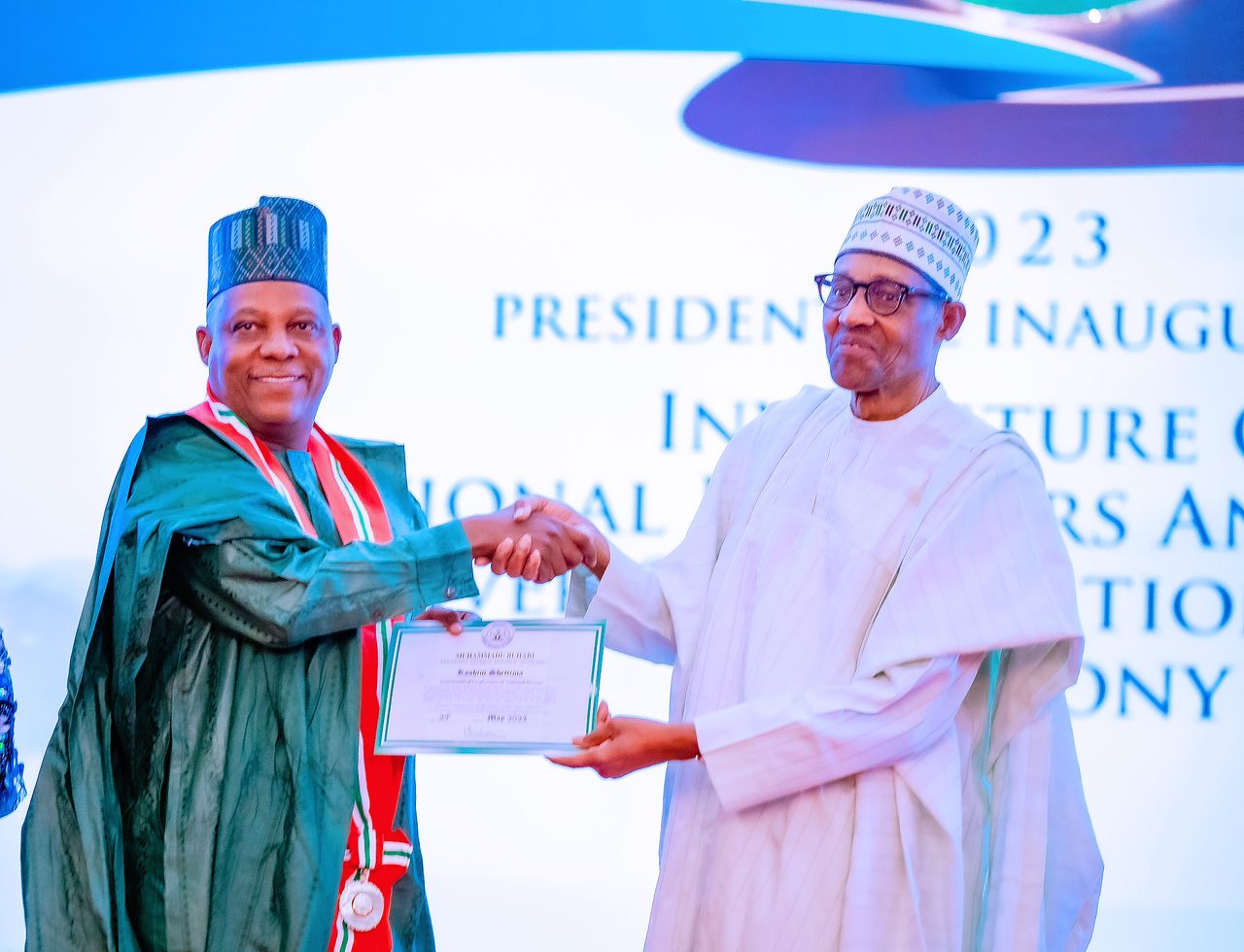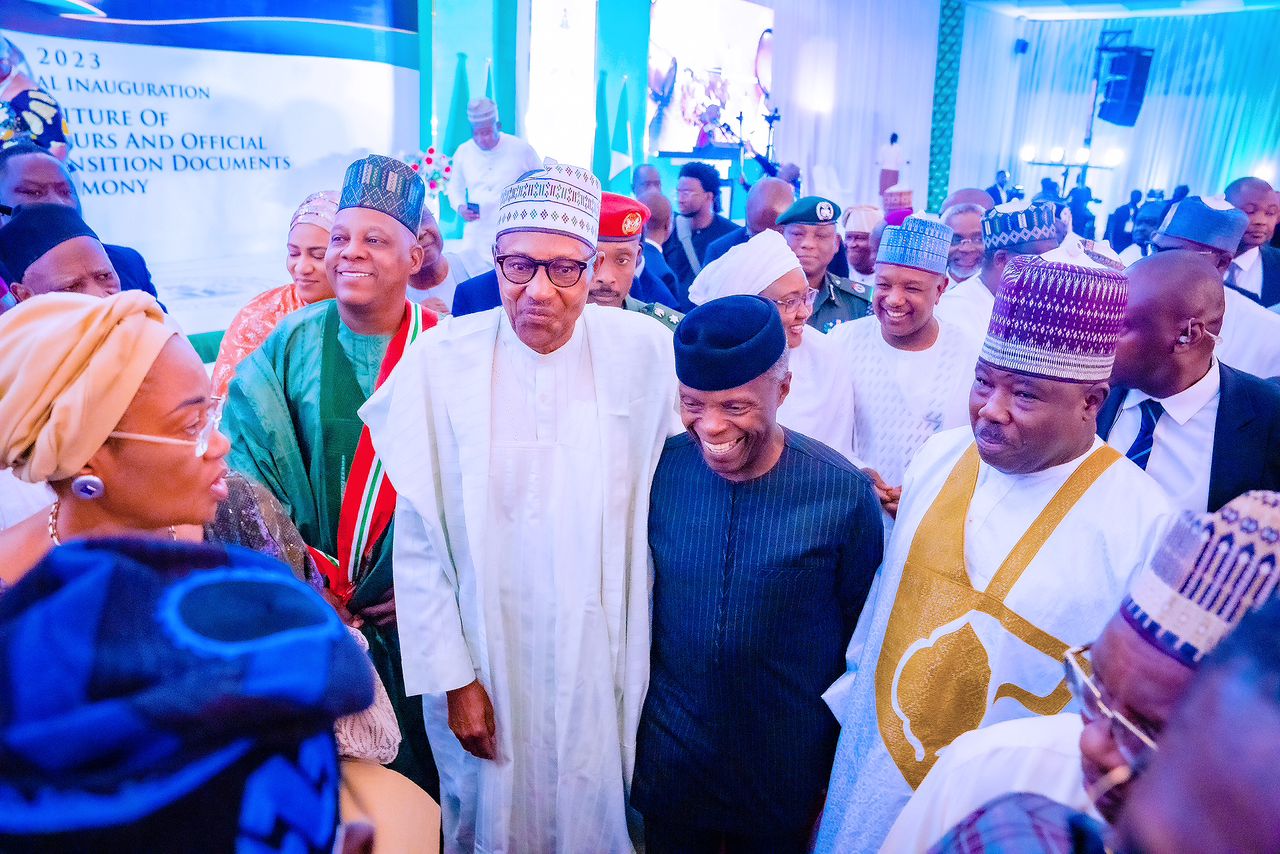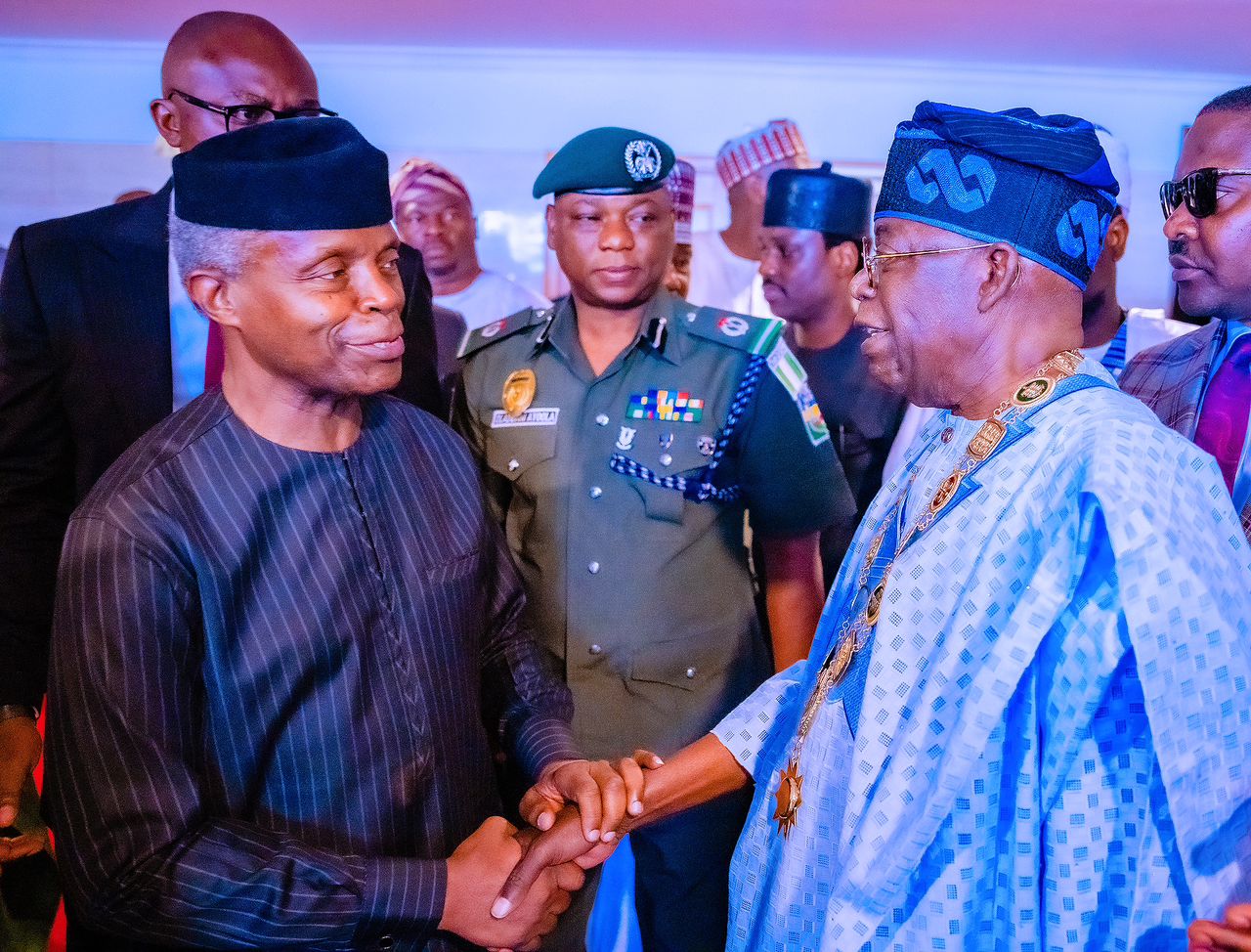 —
(If you would like to receive CURRENT NEWS updates from News Band on WhatsApp, or Telegram, or wish send eyewitness accounts/ reports/ articles, write to elstimmy@gmail.com and we will respond instantly. Follow us on twitter @News Band; like our Facebook page: News Band.)