Nigerians kick as Ooni visits Brazil, declares Quilombo Yoruba territory amidst anti-Igbo campaigns
First class traditional ruler, the Ooni of Ife, Oba Adeyeye Ogunwusi, Ojaja II, has declared Quilombo a Yoruba territory, amidst anti-Igbo campaigns in Lagos and other South West States following the 2023 general elections.
Quilombo is a Brazilian hinterland settlement founded by people of African origin, and others sometimes called Carabali. Most of the inhabitants of quilombos, called quilombolas, were maroons, a term for escaped slaves.
Also called mocambo, Quilombos in colonial Brazil, a community organized by fugitive slaves, were located in inaccessible areas and usually consisted of fewer than 100 people who survived by farming and raiding.
Following his visit to the Brazilian territory, Oba Ogunwusi declared Quilombo a Yoruba territory.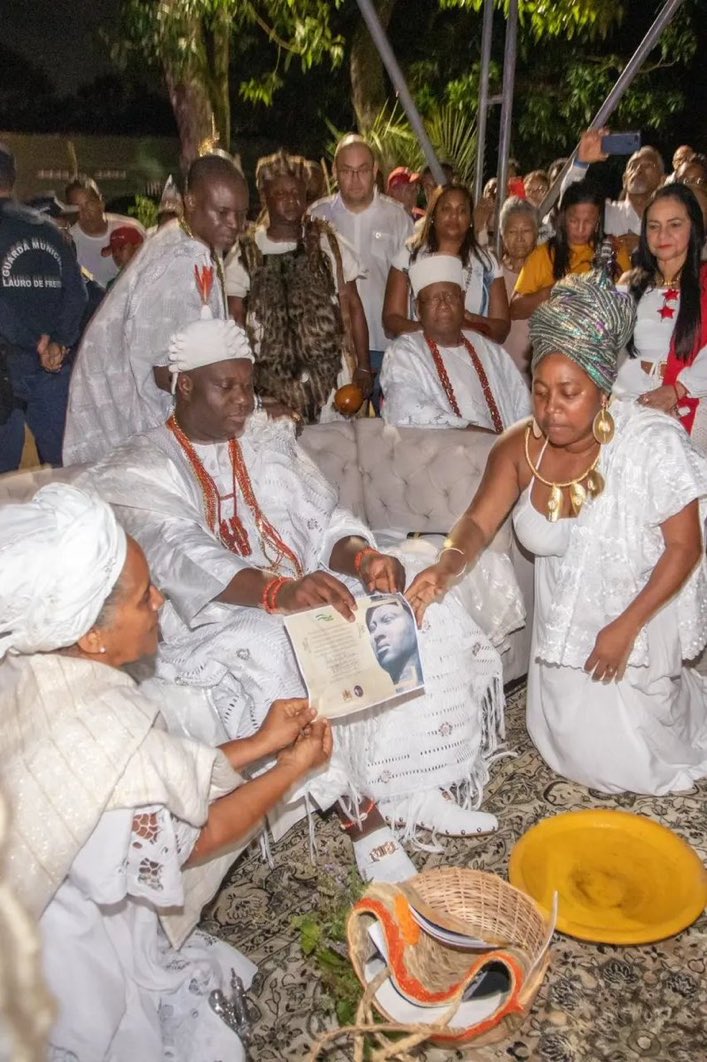 Reacting to the declaration, however, several Nigerians condemned what they perceived as hypocrisy.
Below are few reactions:
Nwa, @Ozoadaz:
Ooni visits Brazil, declares Quilombo Yoruba territory. So Yoruba people want to take over Brazil now?
Unjoerated Joe, @Unjoerated:
"And yorubas who said Igbos are taking over their lands are quiet? Hypocrisy in high places!"
Sweet Angel, @NkyEzenwa:
"I watch documentaries about this culture in Brazil. It's so so similar to that of NIN Yoruba people except these ones don't have hate in their hearts, or thugs; they are progressive and calm people."
Nwa-Ogbaji, @OgbajioguA:
"Brazil has become extension of Yoruba land and Brazilians is not sending them home. But here in Lagos Igbos want to take over their land. Don't worry, the solution is Igbo governorship candidate in Lagos so when they mentioned us, we know the reason and defend our own."
Delight Chukwuemeka Akintomiwa, @delakintomiwa:
"Yoruba Is much in Brazil. They are almost 23% of the population.
"Sold by their ancestors, what a world. It is widely believed that the term quilombo establishes a link between settlements and the culture of West Central Africa from where the majority of slaves were forcibly brought to Brazil."
—
(If you would like to receive 
CURRENT NEWS
 updates from 
News Band
 on WhatsApp, 
join here
; for Telegram, 
join here
. If the group is full, kindly send WhatsApp/Telegram message to 
+234 905 038 2526
. You can also send eyewitness accounts/reports/articles to 
elstimmy@gmail.com
. F
ollow us on twitter @
News Band
; like our Facebook page: 
News Band
.)