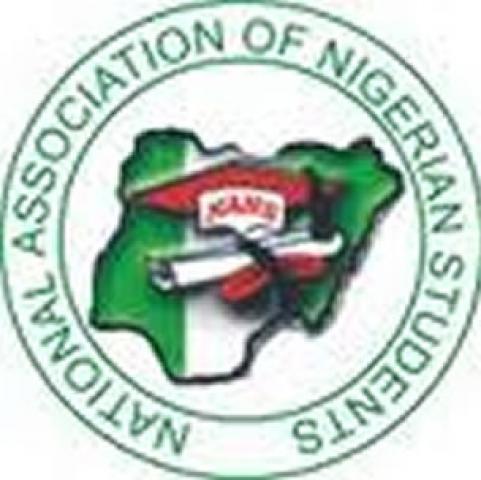 Dear Reader, I ended last weekend with an insight about the vision that Anya S. Anya has for Nigerian Students if elected as the President of the National
Association of Nigerian Students (NANS), my mobile phone was bombarded with series of calls and SMS from former officials of NANS who have already graduated many years ago and undergraduates from various campuses studying both at Home and in the Diaspora; the feedbacks has really shown the level of importance the students attach to their umbrella body called National Association of Nigerian Students (NANS).
Today, the man of the moment is Haruna Arun Kadir of the University of Benin, he's a veteran Comrade that has spent over two decade in the National Association of Nigerian Students (NANS), the first time he contested for the Presidency of NANS was during the Comrade Tony Nwoye of University of Nigeria Nsukka, Enugu State, former PDP Chairman, Anambra State and unfortunate Governor of Anambra State.
Now I ask, what shall it benefit someone in NANS that his contemporary almost became the Governor of a State during the last election in Anambra State, maybe he has forgotten something so special in the National Association of Nigerian Students (NANS).
However, from what I am seeing, Haruna has already lost touch with the reality of life in NANS, I have said it before that I am not a student of history but a custodian of history, as such, Haruna cannot be allowed to contest even if he does he will definitely loss out based on the fact that the last President of the National Association of Nigerian Students (NANS) from Zone 'B' (South-South and South-East) came in from the South-South. As enshrined in the tradition of NANS, this is time for the Ndi Igbo (South-East) to produce the next President of the National Association of Nigerian Students (NANS). 
I wonder why someone that has contested for NANS Presidency twice and lost out in two decade still doing in the National Association of Nigerian Students (NANS) instead of playing adversary role, the last time I met Haruna Arun Kadir in Benin, the capital city of Edo State with one of the Presidential Aspirant then from NANS Zone 'A' "Please, don't discussed issues of NANS with me because, I am no more a Student, in fact, I have moved on" he said. I don't know if I am still dreaming to see the same Haruna contesting for NANS Presidency.
It is on records that I was able to get a clear-cut policy and direction thrust of leadership from Anya S. Anya last week. But I was unable to get any from Haruna up to this moment, as I write. This, in my opinion, is not the best approach or way for someone that intends to lead an association of intellectuals minded young people.
While I blame the former student leaders for not making the NANS Constitution and Charter of Demands available to the young people aspiring to lead NANS because most of them have never seen NANS constitution and charter of demands in their life and they want to aspire. May be it is because they are not close to the POWERS that be in NANS but some of us are fortunate enough to have a COPY.
Conclusively, I want to state without fear of intimidation or favour that Haruna Arun Kadir should have a rethink and reconsider his position and step aside honourably in order to give the younger generation the chance to test their popularity across the Niger. 
ONE MORE THING
As a matter of fact NANS under the dexterity leadership of Comrade Tijani Usman Shehu has restored the hope of the Nigerian Students based on his "Operation Reinstate All The Politically Victimised Students In Nigeria", the information available before me has clearly shown that he has reinstated over 70 Students in 9months apart from the empowerment scheme, indeed Tijani is consolidating on the "NANS Rebirth" of Comrade Yinka Gbadebo of Obafemi Awolowo University Ife, State of Osun.
Under Tijani Usman Shehu of Ahmadu Bello University, Zaria-Nigeria, the intellectual capacity of NANS as an organisation has risen, the various structures of the union- state joint committee and students' unions now have requisite intellectual wherewithal to lead successful and genuine struggles to protect the interest of an ordinary students.
Nigerians cannot forget in hurry the recent struggle for the reduction of National Youth Service Corp (NYSC) online registration fee from N4,000 (Four Thousand Naira Only) to N3,000 (Three Thousand Naira Only) and the revised in the JAMB anti-people policies. Despite the fact that I have my own disagreement with the empowerment President but I must give him kudos for this singular feats. 
The series will continue next week with SHERIFISM.
Ibrahim Kabiru Dallah