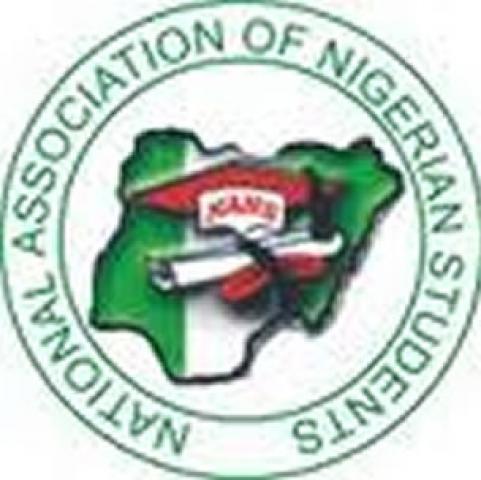 "The trouble with NANS is simply not the problem of leadership but enemies" – Comr. Sheriff E. E. Zadok
Few weeks ago, I started with Comrade Anya S. Anya,
the NANS Presidential Aspirant from Federal University of Technology, Owerri (FUTO) but I was lashed and bashed by some young people that never meant well for the National Association of Nigerian Students (NANS), at the end we shall prove them wrong.
A friend who wondered why I would agree to be writing on the issues of NANS at this critical time while I am no more a Student and I responded by borrowing from the latest wisdom of Kolade Olaoluwa, the former Senate President of NANS: "I am a life member of NANS and it is my primary constituency, as such, I have no reason to stay away from the activities of NANS even if I become the President of the Federal Republic of Nigeria in the nearest future". 
In the spirit of SHERIFISM, I want to begin with the words of PMB "I belong to everybody and I belong to nobody".
Frankly, No human being on earth that's not sentimental but I will try as much as possible not to allow sentiment drives me as I write on Comrade Sherrif E. E. Zadok, the Presidential Aspirant of NANS from Nnamdi Azikiwe University Awka.
I was advised by some past Presidents of NANS not to dwell on the past records that are bad of all the presidential aspirants of the National Association of Nigerian Students (NANS). I think it is not possible for me as the custodian of the history to keep mute while things are not in order but I promised to minimize it.
As a matter of fact, Sherrif is one of the few active members of the National Association of Nigerian Students (NANS) that have paid their due but where the past and present leadership of NANS are having problems with him is the alleged collection of NANS capitation from the Vice Chancellors, Provosts and Rectors of the Higher institution in the South-East part of Nigeria. "Sheriff will sale NANS for money, if elected as NANS President", they said.
Let me share this experience with you, sometime last year I was in Awka, Anambra State for NANS 2014 campaign with one of the Presidential Aspirant from Zone 'A', we tried as much as possible to access Sheriff as part of our campaign but he denied us access to him based on the fact that he was not with us. For that singular acts he may not get the supports of NANS Zone 'A'.
I received a well-articulated e-mail from him exactly one week today, the e-mailed contained his manifestos for better NANS, I must states here without fear or favour that his manifestos is as sweet as that of President Muhammadu Buhari but how sure are we that he will implement it when elected as NANS President.
"We shall not fail to look beyond "gbem" (Money) politics, rhetorics, and to all syndicate pro-active strategies; adequate networking with major stakeholders in the Nigerian project like government, private sector and civil society groups", He said.
Truly, it is high time the student leaders should start looking beyond money politics and think about a better Nigeria, now I ask, are those people supporting Sheriff not part of the problem of NANS, in fact, they are parts and parcels of the people that commercialised the National Association of Nigerian Students (NANS) that High Chief (Dr.) Tijani Usman Shehu led administration is trying hard to redeemed the image of NANS.
"I have been able to give jobs ranging from lecturing to executive admin assistance in Anambra State University; University of Nigeria, Nsukka and UNIZIK, including over 284 admission slots without any demand of payment in which Igwe-UniAbj has a candidate, Jude Imagwe has equally used me to secure admissions for many people, too many of our comrades", he said.
There's sometime so special about Aluta Sheriff, he's the only person in the South-East that has a cordial relationship with all the heads of the higher institution in the South-East of Nigeria and he achieved all these without a portfolio in NANS, what if elected as the President of NANS?
"Comrade Wallace who is now a Lecturer in FUTO was with me when he attended the 44th convocation of UNN EARLY this year and saw how I intervened in the crisis between the Institution and the Post Graduate Students, they were locked out of the Peter Odili PG Hall for over 12 days after highly placed persons had tried to sort it out but to no avail, but in less than an hour, I was able to get the keys of the hostel or hall, (Dr Paul Haaga who was then the Acting President of the Hall and now through with his PhD programme and Comrade Wallace who is a lecturer in FUTO was there that very day and can still attest to this) and I pleaded again for the reduction of their school fees which was done instantly a week after I fixed an appointment for the management to see the PG Students, proudly I can say here that it was reduced from N155,000 to N90, 000 and N100,000 for arts and science students respectively, I did all these without a post in NANS, what will then happens if I am elected as NANS President?", he said.
Nobody will disagree with him on these because I have equally taken my time to make some verification from friends and leaders from the South-East. However, the evidence on ground has clearly shown that Comrade Sheriff has more enemies in NANS than friends.
Be as its may, Sheriff has equally contributed positively during the last 'Constitutional Review Committee' led by my very good friend and brother, The Deputy Senate President from Ekiti State University, Ado-Ekiti, Oluwaseun F. Nathaniel, where Sheriff provided them with 20 rooms for two days and demobilised them back to their destinations.
His words "The role I played when the Constitutional Review Committee of the current Senate arm approached me to assist in hosting them, over 35 persons were in attendance and by the grace of God, they had the best ever because through my mentor and daddy; VC Anambra State university, I was able to give them 20 rooms accommodations for two days at 9000 per room and they had their meals in the same hotel (Waziri, Khanada, Atiku, Obele Chuks, etc can attest to dis again)".
One of the problem that Sheriff may likely encountered in his bid to become the President of NANS is the recent power tussle between him and some of his colleague in Anambra State where he framed them up and they were locked for three days in the DSS and if not for the timely intervention of the immediate past President of NANS, Yinka Gbadebo its would have been another story by now, now I ask, what will happen if Sheriff become the President of NANS?, Comrades may likely be jailed for one good year!
Notwithstanding, Sheriff still remains a popular man within the people of South-East and he has a record with which to campaign for his NANS Presidential ambition. However, the fallout of his cartel with other groups in NANS may likely end his aspiration while the odds remain hugely in favour of other candidates in the South-East, nobody will be surprised if the next convention produces some unexpected outcome.
While we appreciates the leadership of High Chief (Dr.) Tijani Usman Shehu for reviving the past glory of NANS where everybody is fighting a strange battle to become the next President of NANS.
However, I will review some parts of the Sheriff's records that are with me in my next publication because some issues are still pending as I await verification from some quarters. 
The series will continue next week with Okpalaokism (The Candidate of the incumbent President High Chief (Dr.) Tijani Usman Shehu).
#Dazzol, @ik_dallah On Twitter
Related articles:
NANS 2015: Time for Nigerian students to choose [Pt. 1]
NANS 2015: Time for Nigerian students to choose [Pt. Two]