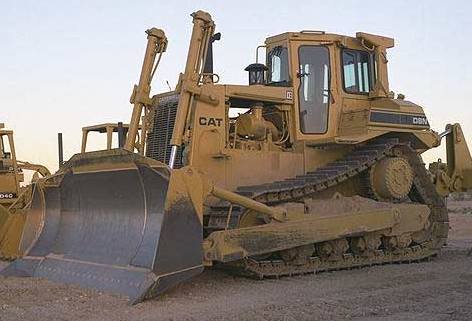 Illegal structures erected along highways earmarked for construction in Akwa Ibom State are to be demolished without any form of compensation.
This decision is predicated on the heels of the upsurge of new buildings at various stages of construction along the roads to be constructed by the present administration.
Governor Udom Emmanuel announced the government's position at his hometown Onna Local Government Area, where he attended the funeral service of the father of his Chief Press Secretary Late Elder Simeon Timothy Udoh.
Governor Emmanuel who frowned at the development emphasized that any activity that would destabilise his administration's efforts in delivering democratic dividends to the people would be resisted. 
"I have noticed some new structures being developed particularly Eket Etinan, Ikot Nkang-Awa and other roads. I want to sound it to everyone that there will be no compensation for those buildings when they're demolished. 
"Structures erected from April this year that doesn't conform to building regulations will be brought down. Let people learn to live with integrity and desist from cheating Government."
The Governor therefore directed Chairmen of affected Area Councils to liaise with Town Planning Authorities and ensure that such buildings are marked for demolition.
The State Chief Executive also shaded light on the Medium, Small and Micro Enterprise Scheme which he initiated to assist entrepreneurs in their businesses. 
He said that beneficiaries of the loan are mandated to refund the Principal of the total sum collected while government will pay back the Interest. 
He regretted that his office has been inundated with reports of sharp practices  perpetuated by Bank officials in the course of disbursing the loan and used the occasion to caution beneficiaries against offering  gratifications in order to access the loan. 
The Governor maintained that he is taking steps to correct the trend.
While commiserating Late Simeon Udoh's family, Governor Emmanuel acknowledged that there is no better time for losing a loved one. 
He described the deceased who died at the age of eighty five as a strong pillar of Quo Iboe Church having devoted greater part of his life to the services of God and urged the family to uphold the strong moral principles which he imparted on them during his sojourn on earth.
Earlier at the funeral service of late Lady Bassey Ukpong, mother of the State Commissioner for Health Dr Dominic Ukpong at Okon Eket, the governor spoke of the deceased as a great matriarch, Philanthropist and a Community Leader. He said her exit has created a vacuum and that the family has lost a woman whose rich and wise counsel would have continued to serve as fountain of knowledge and inspiration for younger generation. 
Again, he urged the family to sustain the virtue of selfless service which she bequeathed to them and prayed for the repose of her soul.
—
© Copyright 2015 www.elombah.com
Send your reports/articles/eyewitness accounts to publisher@elombah.com
Follow us on twitter handle @Elombah; Like our Facebook page: "Elombah.com"