Women Arise for Change Initiative today remembers the sad incident of the night of April 14th, 2014, wherein 276 schoolgirls were abducted from their school
dormitory in Chibok, Borno State by terrorist gang known as Boko Haram. This abduction, even as not the only in history, is symbolic and has particularly generated global reactions with singular demand for rescue of the victim girls. 
While other victims whose abductions were not publicly known have been rescued, which is appreciated, it already has become a symbolic expectation that Chibok girls' rescue has more of global concern.
It has been 500 days since the Chibok girls were abducted by terrorists and while some of the girls were fortunate to have escaped, the fate of the rest still remains unknown. As it stands, it is already impossible for Nigerians, as well as world over, to forget the kidnapped Chibok girls. Their rescue will bring new sense of confidence in security and affirmation of Governance in Nigeria. This is the more reason we will not stop calling for their rescue as we need a new Nigeria with positive image. It is more so important for the girls' families to reunite with them.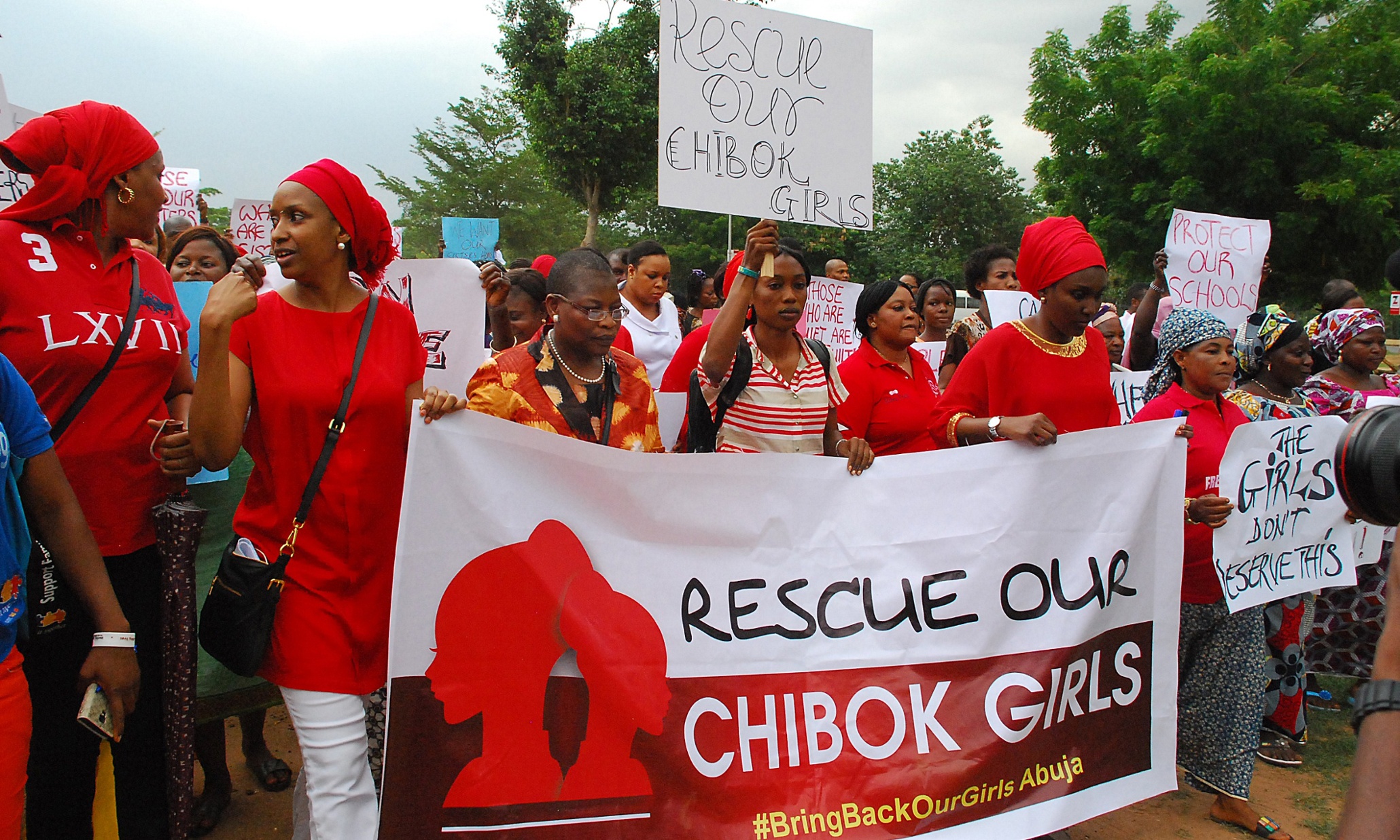 It is equally saddening that even since the past 500 days of abduction of Chibok girls, the terrorist sect, Boko Haram is still in its insane mission of brutally attacking young children in the North, and has daringly also been killing innocent people in suicide bombings. Hundreds of thousands of children have been displaced from their homes and deprived of their rights to live and grow up safely with sense of stability, dignity and peace of mind. The killing, abduction and recruitment of women and children, including the use of girls as "suicide bombers", is abhorrent.
As we commemorate the 500 days of the sad abduction of the Chibok girls, we must say that going to school should not have to be an act of bravery.  Every child must be able to live in peace and enjoy their right to safe education.
We are therefore pleading with the new administration of President Muhammadu Buhari to do everything legitimately possible to ensure that the Chibok girls and every other women and children being held in Boko Haram captivity are rescued as a matter of priority. This we hope will be done by the government without creating additional risks for protection of our children. We hope not to commemorate this sad incidence further then 500 days.
Today, we reaffirm our commitment to the struggle for the Rescue of the abducted Chibok girls while standing in solidarity with the families of all abductees, their communities and the Nigerian people in general.
#UntilChibokGirlsAreBack, our song remains #RescueOurGirlsNow!!!
Joe Okei-Odumakin Okei-Odumakin